Radar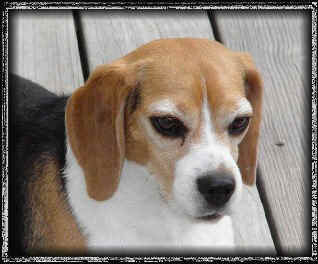 To see more pictures of Radar, click on the picture above.
Radar's first family lived in Minneapolis and gave him up for adoption when he started having seizures. How anyone could have given up this precious baby is way beyond me, but I am glad they did. He is loving, comical and a joy to share my life with.
Radar embraces everything he does with gusto. He has two speeds, fast and stop and nothing in between. He is a trusting, confident, happy little boy, whose tail never stops wagging. And what a tail wag he has! He wags that tail so hard that his whole back end moves along with it. One of our many nick names for Radar is Wiggle butt.
Life with Radar has been anything but dull. He provides constant entertainment and loves to make people laugh. He's never met anyone who hasn't fallen in love with him instantly.