Dietary Supplements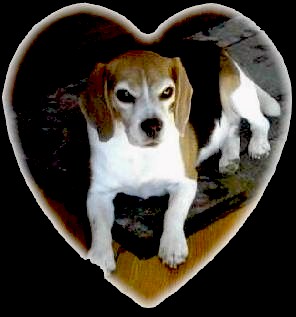 Dietary nutrients include a range of products, from traditional nutrients, such as vitamins or minerals, to amino acids, botanicals, enzymes and animal extracts. Phytomedicine, or the use of plants or plant parts for therapeutic purposes, is an ancient discipline that is used worldwide. The use of herbal remedies can be safe and effective when used properly or extremely dangerous when used without regard to potential side effects, drug interactions or toxic potential of the herbs.
Some cautions on the use of dietary supplements:
In the United States, the manufacturers of dietary supplements are not held to the same stringent standards of manufacturing (called GMP "Good Manufacturing Practices") of pharmaceuticals. This does not mean that most companies don't practice good manufacturing processes but because there is no standardization in the manufacturing of dietary supplements, the quality and strength of preparations can very greatly from one manufacturer to another and even from one batch to another from the same manufacturer. When using dietary supplements be sure that you are purchasing them from a reputable source.
Many substances that fall under the definition of dietary supplements for human consumption have a history of use in humans that can be used to establish reasonably safe levels. However, this is not true for the use of most of these same ingredients in animals. Each animal species requires different nutrients, absorbs and metabolizes nutrients differently and can exhibit different toxic reactions to food and its components. The toxic reaction of dogs to chocolate, grapes and onions are good examples of species differences.
Guidelines for the Safe Use of Herbal Supplements:
To reduce the risk of complications from interactions, ALWAYS consult with your veterinarian before using a dietary supplement. If your veterinarian is not open to the use of vitamins or herbs please consult a holistic veterinarian who is. You can find a list of veterinarian's that are members of the American Holistic Veterinary Medical Association at the following web site:

http://www.ahvma.org


If you are following the advice of a nutritionist, be sure to check their credentials. Many so called nutritionists do not have degrees from accredited schools and belong to associations whose only requirement for membership is membership fees.

Use only standard extracts of herbs. Buy products that list plant components and their quantities.

Labels of herbal supplements should include precautions, batch or lot number, manufacture date, expiration date and dosage information.

Choose herbal supplements manufactured by reputable companies whose products are carefully prepared, standardized and manufactured with quality control. Seek the advice of a veterinarian familiar with herbal remedies for a recommendation.

Research, research research. Some places to start are listed at the end of this page.

Be familiar with the potential adverse effects of the supplement you are using.
Helpful Websites:
National Library of Medicine - You can search for articles by author or subject.
http://www.ncbi.nlm.nih.gov/entrez/query.fcgi
FDA Food and Drug Administration, Center for Veterinary Medicine
Alternative Medicine Foundation's Herb Med. Searchable database including clinical trials, and published studies.
http://www.herbmed.org/index.asp
FDA Document 1993: Unsubstantiated Claims and Documented Health Hazards in the Dietary Supplement Marketplace
Martins, HM et al, Evaluation of microbiological quality of medicinal plants; Int J Food Microbiol 2001 Aug 15;68(1-2):149-53
Schwartz S; Use of Herbal Remedies to Control Pet Behavior; Tufts University
Skidmore-Roth, L, Mosby's Handbook of Herbs & Natural Supplements